Facts About Bass Pro Shops
Bass Pro Shops is an American company that has been supplying clients with quality outdoor and hunting products. These products include hunting gear such as firearms designed for hunting, traveling equipment like boats and ATVs. They carry a variety of fishing boats, including Track, which is greatly designed for durability and comfort for marine life and is the #1 boat brand for 43 years in a row.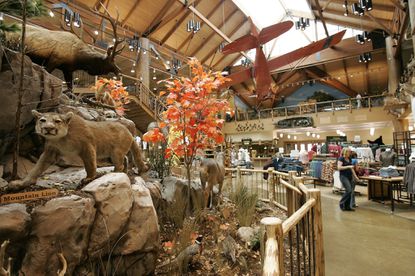 The founder and still CEO of Bass Pro Shops is Johnny Morris who has been providing customers with quality equipment since 1972. Selling fishing tackle out of the back of his father's store was where his great genius idea came from. Ever since, Johnny built his reputation with his incredibility and as one of the top visionary, influential retailers, and entrepreneurs of the last 50 years. To this day, Johnny is still known for his pioneering and destinations of travel.
There are many Bass Pro Shops retail stores around the United States, but the biggest store stands as a big pyramid in Memphis, Tennessee. It is about 535,000 square feet which makes it take the throne as the biggest retail store in the United States. It beats the next biggest Bass Pro Shops retail store located in Springfield, MO which stands at about 495,000 square feet and makes it the oldest retail store of Bass Pro Shops. The closest location to us in Oxnard is in San Bernadino.