Fc Barcelona vs Manchester United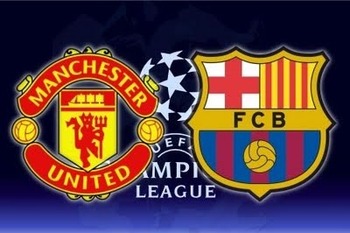 Hang on for a minute...we're trying to find some more stories you might like.
On April 10th, 2019 Fc Barcelona played vs Manchester United for the first leg of the quarter finals. The score ended up being 1-0 in favor for Fc Barcelona. Score time was 12′ own goal by Luke Shaw. Next match will take place on April 16 to see who decide who will pass to the Semi-finals. Team Stats For Fc Barcelona: Shots-6, On target-3, Possession-67%, Passes-804, Pass Accuracy-90%, Fouls-11, Yellow Cards-2 Red Cards-0, offsides-0, Corners-4. Team Stats for Manchester United: Shots-10, On target-0, Possession-33%, Passes-388, Pass Accuracy 84%, Fouls-16, yellow cards-3, red cards-0, offsides-2, corners-2.