HHS Homecoming Game
November 8, 2021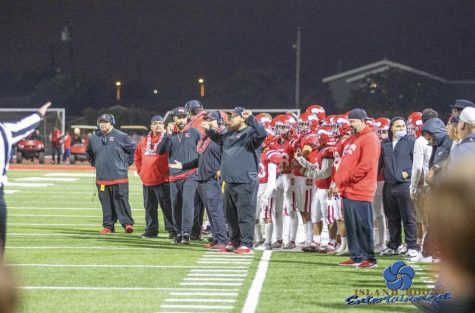 Homecoming, especially with coming back to school because of COVID, is a great way to unite people back together and celebrating school spirit. The football team's homecoming game was a big accomplishment; not just of the school, but for the city as well. Hueneme Vikings once again proved the city, the high schools in the district, and their own league wrong with a league championship not just once, but two times in a row.
The football stadium was filled with spectators who came to support the homecoming game, which took place at Hueneme High school. The stadium was watching the football team played against Carpinteria High. Hueneme football team made a comeback in their recent years, especially since at the beginning of the season, they had two losses. All was not lost since they've been winning games since then. They won the championship league with a record of 8-2.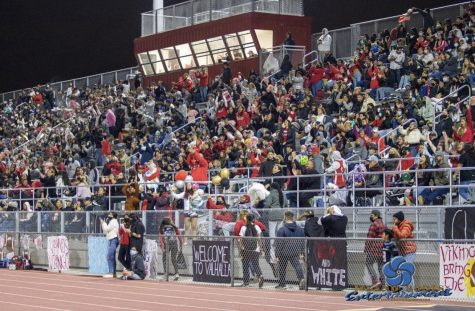 There was a very warm and cheerful environment at the game, especially since people knew that the Vikings were going to win. Food was being sold at the snack bar, many people were crowding the stands, and (again) there was a scoreboard within our favor. It was a good day- *cue Ice Cube's "It Was A Good Day."
Students from Hueneme High and other schools took the time to go enjoy the game and have a good time with their friends. Baby-powder and confetti was being thrown in the air every time our team scored as a way of celebrating. The air was filled with powder, but the celebration felt even better when Hueneme High brought home the victory.