The Duo That Could Melt the Coldest of Hearts: Ekaterina Gordeeva and Sergei Grinkov's love story and legacy in the skating world
With the 2022 Winter Olympics having been just shy of last month, it feels essential to revisit one of the most memorable and loved ice skating duos of our time, Ekaterina Gordeeva and Sergei Grinkov. Most famously known as "G & G", the Russian figure skaters made their marks on the world after not only having attained four champion titles at the World Figure Skating Championships (1986, 1987, 1989, 1990) and earning two gold medals in the Winter Olympic Games (1988 and 1994), but they also won the hearts of many with their both heartwarming and bittersweet love story.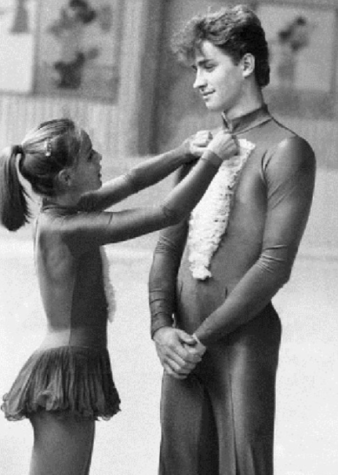 Gordeeva and Grinkov first met back in 1982 at the Central Red Army Club in Moscow after their former coach Vladimir Zaharov paired 11-year old Ekaterina, nicknamed Katia, with 15-year Sergei. Although the two were not fond of the pairing at the start of their encounter, they soon created a strong bond that can now be claimed as a match made in heaven. However, the constant absence of Grinkov at the rink and Gordeeva's inability to be a strong jumper on her own was followed up by their coach deciding to split the two. Refusing to part, both G & G held out and found another coach which would inevitably lead to their noteworthy figure skating career.
Competing and winning almost every competition they were entered in, G & G won the Junior World Ice Skating Championships in Colorado Springs, Colorado back in 1984 which gained them their first major win and created one of their most notable recognition that helped kick-start their career for their cohesive, effortless, and breathtaking performances on ice. Out of the 31 competitions whose results are acknowledged at senior and professional levels, the pair finished first 24 times and never scored lower than second place from then to the time they won their first senior world title. Having already won their 4 World Figure Skating Championships, the pair later qualified for the 1988 Olympics at 16 and 20 years old. They would then be famously known for their mastering of the death twist/spiral and quadruple twist.
During their 13-year partnership on the ice, it's noted that Gordeeva grew a small crush on Grinkov but nothing was ever reciprocated due to their age gap. However, later on in their career, the couple's partnership grew to a friendship, and from that friendship grew a relationship as they shared their first kiss on New Year's Eve of 1988. "I never saw the audience, I only looked at Sergei all the time, and when I skated it was easy for me to concentrate on him, and skate for him and everything," Gordeeva claimed at one point. Now inseparable, critics around the world fell in love with the pair's routines as they were critically acclaimed for becoming so in sync they felt "as one." Grinkov and Gordeeva both fell in love fast and hard; luckily, this relationship blossomed into a marriage as they became husband and wife on April 20, 1991. The following year G & G gave birth to their daughter Daria Sergeyevna Gordeeva-Grinkova on September 1, 1992 and lived in a small apartment in Moscow but would eventually then move to Connecticut to live out their lives as a family.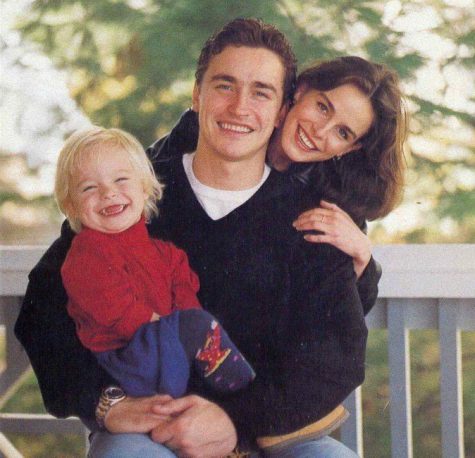 "When you saw the exquisite pair team of Ekaterina Gordeeva and Sergei Grinkov, whether on ice or off, you wished everyone could know a connection, partnership, friendship and romance so effortless, harmonious and pure…" said Donna Lynn Hope. They traveled and competed around the world and even did special Disney On Ice performances such as Cinderella. Unexpectedly and tragically, after their Disney Pocahontas performance together (his last televised appearance), Sergi Grinkov suffered a fatal heart attack while practicing with Gordeeva at 28-years-old and was confirmed to have passed on November 20, 1995 in Lake Placid, New York. The sudden and surprising death shocked the population. Many showed their grief and condolences for the family across the world with their tributes to Sergei.
A year later, still fresh with heartbreak, Ekaterina Gordeeva skated her first solo performance as a her own tribute to her now late husband by skating to Gustav Mahler's Symphony No.5 in February of 1996. Interview after interview, Gordeeva held a brave face and announced to the world she would continue living and pursuing her career for a future for Daria and herself. Later on, Gordeeva released a book in remembrance for her husband in October of 1996 titled My Sergi: A Love Story; the book would then lead to the filming of a movie also titled My Sergi which was produced by Robert Dustin.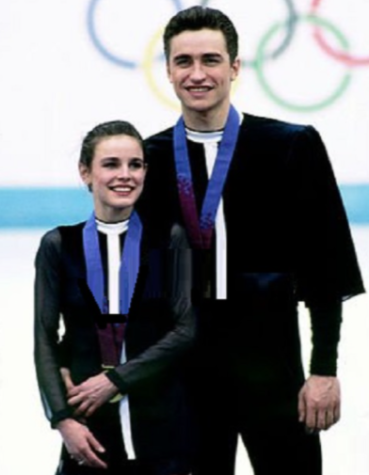 G & G's legacy now lives on and will be held dear to the hearts of not only the skating world but the population who watched the two grow and blossom both on and off the rink as brilliant athletes. Their career will always be held as an exemplar for the elegance and grace known as figure skating.