10 Facts about Bananas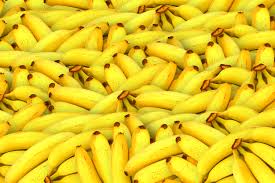 Hang on for a minute...we're trying to find some more stories you might like.
Bananas are less dense then water and will float.
Bananas are the most popular fruit in the U.S.
A Banana plant is considered an herb.
Bananas are considered a Berry
Humans And Bananas DNA is roughly 50% the same.
The potassium in bananas can protect the heart as well as preserve muscle and nerve function.
The oil in a banana peel can help alleviate itchiness from bug bites and poison ivy.
More songs are written about Bananas then any other fruit.
Do to there Potassium content Bananas are slightly radio active.
When eating a Banana your body produces serotonin which alleviates depression.
Photos Courtesy of flickr

Brycen Cusson, Editor
I'm Brycen, although I normally go by Cusson or Bryce. I'm in NJROTC and I'm enlisted in the delayed entry program for the Marine Core I ship out to basic...