Are You Getting Enough Sleep?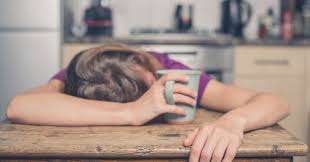 During the month of October, I interviewed three students here at Hueneme High school to discuss their daily sleep schedule and night routine to further motivate them and others to sleep more. I did this in hopes of encouraging better sleep habits.
Sleep is crucial among teens. The lack of sleep is slowly increasing. The effect of less sleep can vary but usually results in depression, anxiety, and bipolar disorder. Other related problems include chronic sleep deprivation, high blood pressure, diabetes, heart attack, heart failure, or stroke. Other potential issues include obesity, reduced immune system function, inability to concentrate, poor grades, drowsy-driving incidents, anxiety, depression, thoughts of suicide, and even suicide attempts.
During our young adult years, our brain is under the most development. Bad sleep habits disrupt that brain development causing negative effects. I have interviewed a few students, Brandy, Armando, and Sarah about how sleep positively and negatively impacts their lives.
To start off having a nighttime routine will help you sleep deeper and longer. Having a better night's sleep will lead to a productive and focused day. HHS senior Armando Avila says, "I wake up feeling happy and more social, even though my sleep schedule is all over the place I still want a good night's sleep." This proves routines will further uplift mood and not having a routine does affect your sleep. "Creating a sleep routine helps me have a clear mind and I wake up in the morning feeling good which will lead me to have a good day." HHS junior, Sarah Macias, mentions that having a routine positively impacts her daily life.                                                                           
On average students/teens sleep 8-10 hours a night. When asked if 8-10 hours of sleep is enough Sarah states, "Yes, but I'd prefer longer." Brandy states she sleeps "6 hours and I recognize that it's not enough." Not getting enough sleep causes Brandy to wake up late and feel groggy, leading to her having a bad and unmotivating day. This proves that not getting enough sleep does disrupt the sleep cycle. Armando states "If I don't get sleep enough I feel lazy and irritated the next day." Feeling irritated and lazy affects Armando's academic performance. Sleeping benefits, academic performance, emotional/mental development, and physical health, Weill Cornell Medicine goes more into depth about the importance of sleep.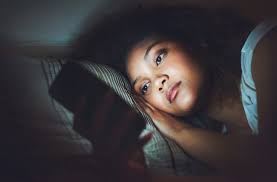 There are many things you can do to help you fall asleep and sleep for a longer time. Firstly, go to sleep between 9 pm-10:30 pm. Going to sleep between these times ensures you at least get 8 hours of sleep. That's, of course, if you wake up around 6:00 am. You should also reduce your screen time throughout the night. Electronics restrain the production of melatonin in the brain causing disruptions in the sleep cycle like insomnia.  HHS senior Brandy states "My phone tends to distract me, so I end up going to bed 30 mins later than I anticipated." When these students were asked, What do you do to help you fall asleep? Brandy mentioned, "I use sleeping aid on Youtube, or ASMR to help me fall asleep, and it's very effective." Sarah uses an oil diffuser with sleeping oils to help her sleep. Sarah also turns her phone on DO NOT DISTURB and NightMode so she doesn't get distracted. Armando says "I use melatonin to help me sleep." There are many other ways to help you sleep. These are just a few.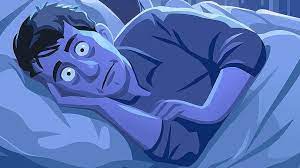 A good night's sleep improves learning. Getting enough sleep has been also proven to promote physical growth. Without sleep, we'd start to hallucinate. Lack of sleep has also been known to cause depression and insomnia. Sleep is essential to students. There are many resources and sensory stimulants that can be used to help promote sleep. For more information about sleep visit https://www.sleepfoundation.org/teens-and-sleep