Corey Seager out for the rest of the season
Hang on for a minute...we're trying to find some more stories you might like.
Corey Seager was drafted in 2015 to be the starting player at shortstop for the Los Angeles Dodgers. For the past 3 years, Corey leads the team in home runs, RBI's, and the best batting average.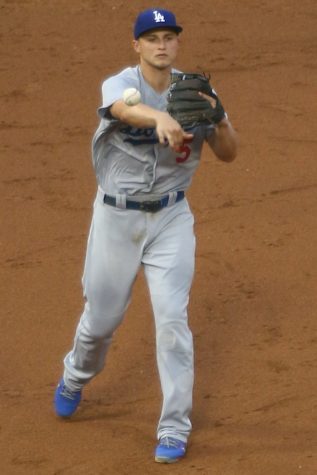 With Seager being one of the main starters this affected the whole team. Last year he dealt with an elbow injury towards the end of last season. The first sign of Seager's injury came on Aug 29, when he missed a game against the Diamondbacks with the injury. Dave Roberts the head coach of the Los Angeles Dodgers said that Seager wasn't hitting like he normally would. Currently, Seager recovering from a surgery call Tommy John the average time for a position player to fully recover is typically 9-12 months. He also had arthroscopic surgery on his left hip but the good news there is that Seager is expected to resume baseball activities in January.
Picture: Wikimedia Commons