Meet Your 2018 Homecoming King!
Hang on for a minute...we're trying to find some more stories you might like.
Meet your 2018 Homecoming king, Isaiah Russo, I asked him a couple of questions to get to know him a bit better, here are his responses.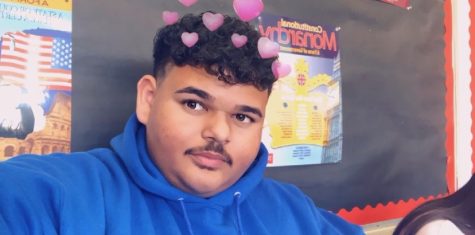 What did It feel like to win Homecoming king?
"Honestly, it was really an amazing feeling because it's king. It's above everything else, the highest title, so like it made me feel really good."
What are your goals after high school?
"My goals would hopefully be to go to college at VC then transfer to a 4 year."
What do you like to do on your free time?
"I like to listen to music and vibe."
Favorite Artist? Why?
"Ariana Grande because she's killing the game and hasn't let anything come in her way."
What is your favorite thing about Hueneme High School?
"The teachers and my layed back friends."
What advice would you give to people coming in and currently in high school?
"Be yourself! Express yourself and let others make you feel different and don't try to fit in, stand out."
What is your best high school memory?
"Probably winning king and because it was something I worked hard for a couple years and because my friends stuck by my side I was able to accomplish it."
Picture Credit: Isaiah Russo
Featured Image: Google