Hey Kids, Listen Up!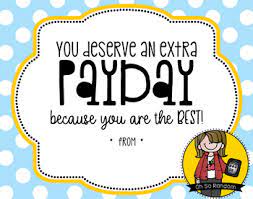 Let's talk about respecting teachers.
Teachers did not just work hard in college and earned their credentials only for them to be disrespected by students. Teachers have more of a responsibility and burden that students can never comprehend, yet they show up to school every morning and teach. There is a difference between talking back and being polite and respectful with teachers. You may not agree with what a teacher is doing or saying, and if you feel like you have to say something, say it. Don't talk back or bash your teachers, but let them know what you disagree with and don't get aggressive. If a teacher does do that, but you are being the polite one, then they will look bad. Don't be that kid that thinks you can name call or disrespect a teacher because you want to look "cool." You will look like a joke instead. 
There has been talk about Tik Tok trends of students disrespecting teachers and harassing them, which at this point many high school students know better than to not do that (except for *cough* *cough* freshman). Don't do that. It's not going to help you and you will make enemies out of teachers. Besides, no one will respect you or even want to be associated with you. Don't be dumb and just do your work, otherwise your reputation will carry over and you will always be known as "that kid." Teachers do not get paid enough to deal with students, especially disrespectful ones. Do your work and do not get into trouble. Otherwise your high school experience will be less than ideal.