Cobra Kai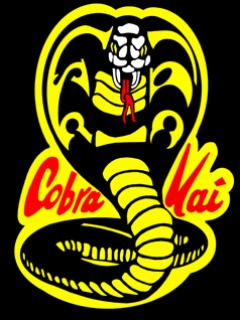 Featured Image:flickr
Thirty four years after events of the 1984 All Valley Karate Tournament.  Johnny Lawrence seeks redemption by reopening the infamous Cobra Kai dojo, reigniting his rivalry with a now successful Daniel LaRusso.
It all starts when Johnny rescues a bullied kid, Miguel, from bullies.  He is inspired to restart the notorious Cobra Kai dojo.
First season recently ended and the second season is expected to air sometime in 2019.  Cobra Kai continues the Karate Kid franchise.  Cobra Kai has a 100% in Rotten Tomatoes which makes this a show to watch at home.
pc:google