A kid stabbed his mom because of video games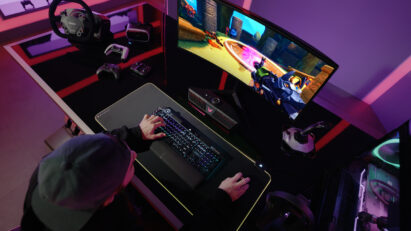 A thirteen-year-old kid admitted to stabbing his mother to death in an argument about video games. 
A woman approached her neighbor in a Rita Ranch Neighborhood around 9 p.m. Tuesday. Isaiah punctured her throat and she was bleeding heavily. Isaiah, Mary Ainuu's son, allegedly assaulted her.
Officers discovered Isaiah not far from his home, according to the reporter. He informed police he had a disagreement with his mom over computer games, according to police.
He told police that he found his mother in the living and smacked her in the head with a five-pound exercise weight before stabbing her eight or nine times as she tried to flee.
Mary Ainuu was able to contact a neighbor, who called the 9-1-1 for assistance. She was transported to St. Joseph's Hospital, but she died about three hours and a half after the incident happened.
According to state law, children aged 15 and older are charged as adults in a first-degree murder case, and minors aged 14 and up may be charged as adults.
Sources: https://www.azcentral.com/story/news/local/arizona-breaking/2022/01/12/tucson-police-13-year-old-boy-stabs-kills-mom-home/9192327002/