McDonald's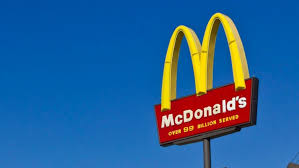 The first McDonald's restaurant was started in 1984 by the brothers Maurice and Richard McDonald's in San Bernardino, California. Appliances for their small hamburger restaurant from salesman Ray Kroc, intrigued by their need for eight malts and shake mixers. In 1984 they were selling hamburgers for 15 cents. restaurant success led the brothers to start franchising their concept of nine to become operating restaurants. The brothers one day gave a call to Ray Kroc to stop by there store, for him to see the machine that he was selling. They showed Ray Kroc around the place, that's Ray Kroc started to get ideas in his head about how to improve the store. Ray Kroc told the brothers that if they accepted him to be in the business so they can improve the business. The smallest brother didn't want to because it was there business together, but the older one said yes to bring him because he knew that he would make the business grow more. Ray Kroc opened up the first restaurant for McDonald's in Des Plaines, Illinois in April 1955. The first McDonald's to ever open in Mississippi river, opened east. McDonald's acquired the right to the brother company in 191 for $2.7 million dollars. Ray Kroc's vision was that there would be 1,000 McDonald's restaurants around the united states. The company has over 36,000 restaurants in over the national system today. People would buy up to 6-8 burgers, and they are really good. The bad part is that the company was growing a lot but the thing is that Ray Kroc was taking all the credit but the brother wasn't getting mostly no credit.
Image Credit: Google 
Featured Image: Google
Source: Google 
About the Writer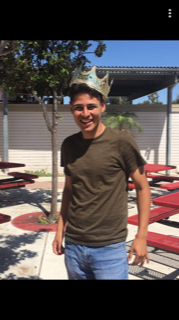 Ramiro Avila, Contributor
My name is Ramiro Avila Jr and I lived in Oxnard for 18 years. I have two brothers and 1 sister. I like to go out a lot I don't like to be home because...