Lil Baby's "My Turn" Album Review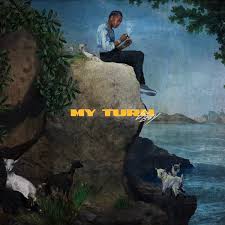 Last Friday, popular rapper, Lil Baby released his new album "My Turn " following up his previous album "Street Gossip". The project consists of 20 songs including singles like " Sum To Prove and Woah". It features other artists like Gunna, Moneybagg Yo, Lil Wayne, Young Thug, and Rylo Rodriguez.
In my opinion, I think that this album was good considering that he is one of my favorite rap artists. You can view the vibes that are brought from him and Gunna's collaborative album "Drip Too Hard" and "Street Gossip". He has quickly been one of the hottest artists in a period of 2 years considering he was never an XXL Freshman. His sound was different and can use in both Hip-Hop and R&B.
Overall this was probably one of my favorite albums he has put out since 2018's Harder Than Ever. My favorite two songs are "Emotionally Scared" and "Commerical', featuring Lil Uzi Vert. So far he has made quality music starting 2020 and I can't wait to see what he puts out next.
Featured Image: google
Source: google