A Few Words From Students And Staff On The Passing Of Officer Martin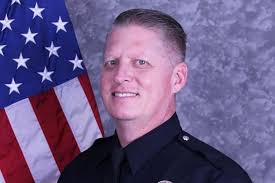 We, the Hueneme High School NewsPaper, asked students and staff to share their testimonies or thoughts on the tragic passing of Officer Martin,  a beloved resource officer of Hueneme High Schoool. Here are some words from me and the students and staff here in Hueneme:
To me, Officer Martin affected my life by making Hueneme feel much safer than usual. Every time I saw Officer Martin I knew that nothing bad was going to happen as long as he was there. I respected Officer Martin greatly because I had seen that he was a person that was there for the kids and not to intimidate them but lead kids in the right direction. Officer Martin meant a lot to me and friends. Hueneme won't be the same without him but he'll always be apart of Hueneme High School and every student here.
"I didn't personally know Officer Martin, but I would always see him around campus and see how he would interact with the students and that honestly made me feel a lot safer being in school and walking around campus. From what I saw on the day he passed he was really loved by the students and teachers, I may have never met him but I don't think I need to for me to know that he left a big impact on the school – HHS Student
"Officer Martin personally affected my life because he always pushed kids to always do the right thing and to not hang out with bad influences. He always wanted what's best from me and my friends and kept us out of trouble as much as possible. I'm gonna miss having him give me serious conversations and seeing him around campus every day, but fly high Officer Martin our school won't be the same." – HHS Student
"I didn't know Officer Martin very well but just seeing the number of people hurt by his passing I know that he was a really special guy. Seeing him around school he just looked like a really friendly person and had friendships with certain kids. His passing affects my life personally by seeing a familiar face always protecting our school makes it feel a lot safer, and now that he's gone it sucks but I know he's watching over our school." – HHS Student
"Officer Martin was our friend and our protector, he watched over his Vikings and he still is. His friendship was important to me. I trusted him and appreciated his fun sense of humor. I will miss him and forever be thankful for the time we spent at a place we both loved so very much, HHS. Rest In Peace Officer Martin and thank you for everything you did for us over the years. It's too hard to say goodbye, so instead of goodbye I'll say "Once  A Viking, Always a Viking." – HHS faculty
"Officer Martin was always calm, respectful and kind towards everyone; It didn't matter if you were a student ditching class, an upset parent, or distraught teacher, he was consistently himself. In part I think this is why his death is a shock to all of us – it's hard to imagine him not being there for us, as he always was. I will personally miss the fact that he was always so good-natured. It didn't matter was else was going on, he greeted us with a smile and a positive attitude." – HHS Faculty
About the Writer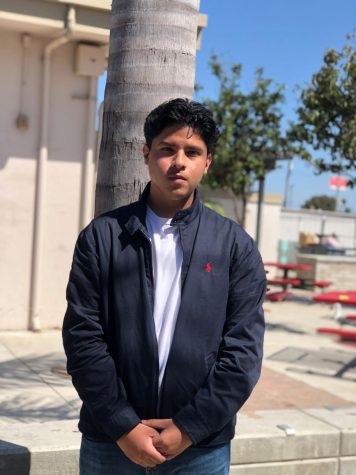 Michael Avila, contributor
My name is Michael I'm in the 12th grade, I go to school at Hueneme High School and I plan to graduate in June 2020 with my fellow seniors. My hobbies...