The Unfortunate Passing of Officer Martin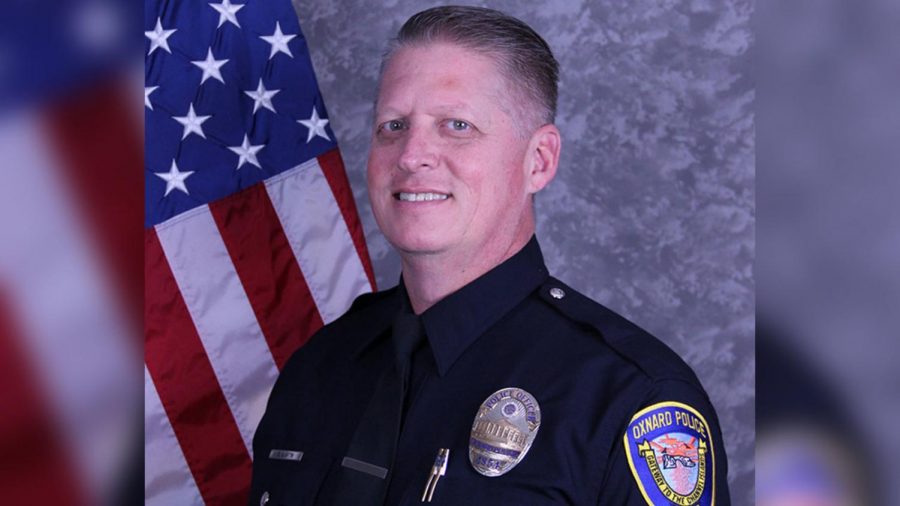 It has been days since the devastating passing of one of our Oxnard Police Officer, Nathan Marin. He was in a terrible accident on Wednesday night and it was one the worst nights in school history. He looked over and protected every single person at Hueneme High School. Doing whatever it took to keep this school safe at all costs.
I have never met him personally, but it is still sad knowing that this man died protecting those who are most important to you. I appreciated all of the sacrifices he did for this school and inspired others to do great. You don't have to take my word on this, here are some students who gave their opinion of the situation.
"Well, I wasn't very close to him and I never really talked to him. I just knew who he was, but I felt very sad because I felt like he actually cared for the students at Hueneme." -HHS Student
"There are no amount of words that could fully describe Officer Nathan Martin. He meant a lot to this school and the Oxnard community. He dedicated his life to helping us strive for a better life, regardless of our circumstances. Day in and day out, he continuously showed us the love and support needed to move forward. He has touched the hearts of many of us and we have the utmost respect and love for what he represented and the difference he's made. There is truly no one like him. Thank you, Officer Martin, we will miss you tremendously. " -HHS Student
"Fly high, Officer Martin. We lost not only someone's father, son, and brother but a friend as well. He believed and cared for the school everyone passes by without a second glance. He provided the students with physical protection and motivational support. The fact that he decided to stay at our school caring for us says a lot about who he was as a person. He will be deeply missed by all those touched by his caring and considerate personality. Thank you, Officer Martin, for all you did, you may be gone but never forgotten."- HHS Student
Here is a couple of staff members who might have known him or willing to express how they felt about him.
"His passing was a tragedy for this school community. He cared about the students, he truly wanted to keep us safe. He had a good heart and it saddens me that we're not going to have him around anymore." HHS Staff
" I would say that Officer Martin was a great man. He cared deeply about the students here at Hueneme. He went out of his way to make connections with most students who others would consider giving up. He never gave up and it definitely shows." HHS Staff
This is really a sad way to start the new decade. We lost one of our beloved police officers. This is truly a rough time for everyone in Ventura County. Nathan Martin will be a name that we will remember forever. Once again we say, " Thank You, Officer Martin! Rest In Peace."
Featured Image: google