The Disappearance of Percy Fawcett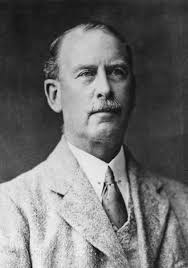 I've done a lot of research on cases where people just suddenly disappear with no trace of them left, but this is one of the rare ones that kept me up at night. Colonel Percy Fawcett was a British archeologist, artillery officer, cartographer, geographer, and explorer. On May 29th, 1925, Percy Fawcett and his party disappeared in Mato Grosso, Brazil while looking for "The Lost City of Z".
Percy Fawcett was your classic adventurer inspiration. He inspired famous novels and even movies. He also has an impressive resume. He served a tour of duty in World War 1, worked a secret spy job in Morocco, and worked as an artilleryman in Sri Lanka. Despite everything else he's done, Fawcett was most famous for his mapmaking expeditions to the Amazon. He called the Amazon "the last great blank space in the world."
In 1906, Percy Fawcett got the opportunity to travel to Brazil and Bolivia to map out the area. He set out on an expedition to the deep area on the western front of the Amazon jungle. He had to navigate through the obstacles and the inhabitants that roamed the landscape. He was met with poisonous animals and hostile native tribes. This is just one example of the escapades Fawcett went on. His adventures got him attention from headlines all around the globe and even won him a medal from the RGS, (Royal Geographical Society). On one of Fawcett's exploits, he developed a theory. His theory was that there was an ancient city deep in the Mato Grosso region.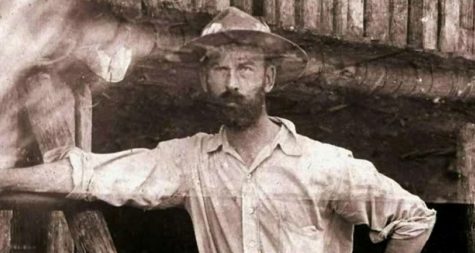 Percy Fawcett was determined to prove his theory. His interactions with the natives made him believe that it was possible for civilizations to thrive in the hardcore conditions of the Amazon Rainforest. The more time he spent befriending the native tribes, the more his theory started to build. The first formulated theory of the city Fawcett dubbed "Z" was created in 1912. Fawcett quickly became obsessed with the idea of "Z" and set out on his first expedition to find it in 1921.
Shortly after Fawcett and his crew set out on their expedition, they began to see the true hardships of the jungle they were in. Diseases, dangerous animals, poor weather, and treacherous territory were all obstacles Fawcett and his team had to overcome and avoid. The first expedition ended in failure, but later that year, Fawcett set out on a solo mission to search for "Z". Yet again, he returned empty-handed.
Percy Fawcett became obsessed with his theory. He kept pushing his theory. It took him 3 years to get funding for a third journey. Fawcett was warned that he was going on a fool's errand, but he ignored the warnings and was driven to prove the existence of his lost city.
In January 1925, Percy Fawcett, his 21-year-old son Jack, and his son's close friend Raleigh Rimmel accompanied him on his final mission to the Mato Grosso region to find the city of "Z". April 2o, 1925 was the date they first entered the jungle. They were entering an unmapped territory loaded with dangerous animals, insects, and tribes. The insects caused a major problem for the trio. Raleigh Rimmel's foot was extremely swollen from tick bites and couldn't do much. Fawcett was unphased by this and set a pace between 10 and 15 miles a day. Once, he even got so far ahead of his son and Rimmel that he had to camp alone for one night. On May 29th, 1925, the trio reached "Dead Horse Camp," which was the place where Fawcett shot his horse and ended his earlier expedition. Fawcett and his party set up there. Percy Fawcett sent a letter to his wife, Nina. In the letter, Fawcett said, "I calculate that I shall contact the Indians in about a week, perhaps ten days, when we should be able to reach the much-talked-about waterfall…You need have no fear of any failure."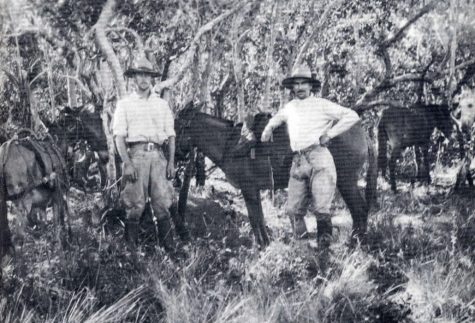 After this, Percy Fawcett, his son Jack, and Raleigh Rimmel disappeared in the Mato Grosso rainforest, never to be seen or heard from again. No one knows what happened to them. No authentic trace of Fawcett and his party were ever found. Except for Fawcett's compass, which was mailed back to his wife Nina. Numerous rescue teams, searches led by Fawcett's younger son Brian, and hundreds of expeditions were launched in an attempt to locate Fawcett and his party. Even years after their disappearance, Percy's wife was still held out hope of their return. Some people say they were killed by the hostile native tribes, some people say that Fawcett went mad and decided to live with the natives as their chief.
Some tribes even claimed to have murdered Fawcett and his party, but there was no proof to support their claims. In April 1951, Orlando Vilas Boas reported a "final chapter" pertaining to Fawcett's mysterious disappearance. One tribe in Kalapalo territory showed Boas what they claimed to be Fawcett's grave. The skeleton was sent to the Royal Anthropological Institute where they were examined. Not only were they not Fawcett's remains, but the Royal Anthropological Institute said that they didn't believe that the bones were those of a white man.
There are endless theories as to why and how Fawcett and his trio disappeared, but in reality, no one knows what happened. Explorers found pieces of evidence, but none that they could directly trace back to the disappearance of Fawcett and his crew. There are many more things to read about when it comes to this mystery, but I don't want to bore you anymore. I'll leave links to my resources below if you're interested to check out more about this story.
About the Writer
Christina Grba, contributor
My name is Christina and I'm in the 9th grade. Here are ten facts about me.

I love to travel
I am extremely interested in marine biology
I like...