Former Wells Fargo CEO Exiled from Banking Industry

John Stumpf, the former CEO of Wells Fargo, accepted a lifelong ban from the banking industry on January 23rd, and paid a $17.5 million fine for partaking in the bank's fake accounts scandal as well as other misconduct. Other former Wells Fargo Executives were fined about $40 million by the US Office of the Controller of the Currency for their relations to the bank's misconduct.
The current CEO, Charles Scharf, settled into his role in October of last year after the bank had difficulty finding a replacement for the former executive, Tim Sloan. Sloan had his job from late 2016 to March of 2019 and left after he couldn't convince lawmakers that the bank had changed from before; before him came Stumpf, retiring from his position in 2016 once his scandals were revealed and had previously lost $70 million in compensation.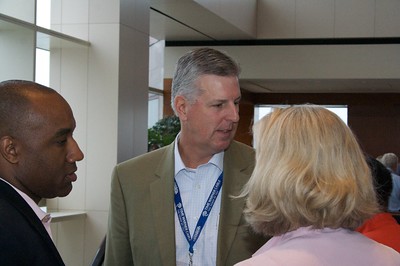 The federal agency brought civil charges, saying that "failed to adequately perform their duties and responsibilities, which contributed to the bank's systemic problems with sales practices misconduct from 2002 until October 2016" (CNN).
Previously, the bank had paid out $4 billion in fines for their schemes, and admitted that its employees had generated false bank accounts to reach extreme goals. Wells Fargo has recognized that they had obligated borrowers to pay for unnecessary car insurance; some borrowers lost their cars. Wells Fargo admitted to repossessing hundreds of cars from borrowers, and accepted the government's findings, as well.
Information Source: CNN
Featured Image: Flickr
Other Image: Flickr
About the Writer
Kimberly Garcia, Contributor
Hello, my name is Kimberly Garcia and I'm a senior at Hueneme High School. I perform with the school's mariachi program to eventually play professionally....