Yucatan
Yucatan is a region of southern Mexico, Yucatan is best known for its wet and dry seasons. It is a very relaxing place with rainforests and jungles. Also, the Yucatan is known for the Mayans pyramids and temples "visit zone". The original name of Yucatan was Chichen Itza but then the name "Yucatan" was discovered by Fransisco Hernandez de Cordova. Francisco didn't know where he was and he asked the Mayans the name of the place.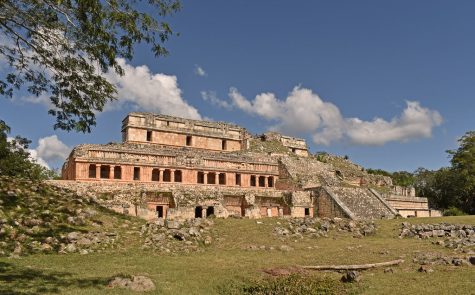 The Mayans were talking in their native tongue and what Fransisco understood was the world Yucatan. When Mexico gained independence from Spain, the Yucatan eventually established its independence on January 1st, 1846 from Mexico. The Mayan's food was healthy and strong. 
The major crop that they used was the maize. The maize was to make tortillas or into a drink also to make a special dish called " posole". The Mayans were used to eat a lot of proteins like beans and were also a big source of their lives. Other foods that they used to plant was the sugar cane, tobacco, cotton, coffee, henequen, a lot of vegetables. The oil has been discovered in several parts of Yucatan.  
Source:https://www.history.com/topics/mexico/yucatan
Picture credit https://www.flickr.com/photos/harshilshah/26988182078
Featured Imagehttps://www.iha.com/yucatan-peninsula-bungalow-rentals/7dI/