What It's Like Living in Vegas: From My Perspective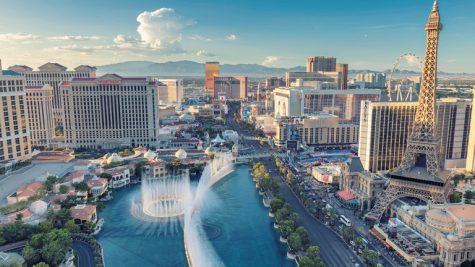 Until about a week ago, I was a resident of Las Vegas, Nevada. From an outside perspective, Las Vegas seems like a glamourous city of lights with no curfews and endless fun, but for residents, it's quite the opposite. I suppose it depends who you are and what part of Vegas you go to. Most visitors are attracted to Las Vegas for the Strip. It's bright, lively, and it seems like endless fun with a lot of things to do. In reality, there's not much you can do unless you're 18 or older. I've been to the Strip plenty of times, and I can honestly say it is mesmerizing. The Strip has a lot of stuff to see and it's almost impossible to see everything all in one night. For example, there's Caesars Palace, the Bellagio, and the New York-New York Hotel & Casino. Caesars Palace has beautiful architecture, amazingly built pools and really fancy restaurants on the inside. The Bellagio has cool displays on the inside, pretty cool looking rooms, and the Fountains of Bellagio, which in my opinion are really pretty when you see them in person. Last but not least, we have the New York-New York Hotel & Casino. One of the most popular sights in this hotel is The Big Apple Coaster & Arcade. The coaster reaches a height of 203 ft. and speeds of 67 mph. Of course, this might make Las Vegas sound amazing, but trust me, it has its downside,(one of them being that Vegas is pretty expensive for tourists).
Las Vegas is a mainly tourist-based city, which means that it is more focused on the people who visit the hotels and casinos rather than its residents. Like I said in the first paragraph, there isn't much to do unless you're 18 or older. Don't get me wrong, the strip is pretty cool, but all you can really do is look at all the pretty lights. The residential areas have a bunch of stores, but none are really walking distance. People don't really go for walks in Las Vegas because the weather usually isn't great. No one goes out to hang out with friends or to "party" on the strip. The strip is pretty far from the most populated residential areas, so no goes there too often. The schools aren't great either. My old teachers were very rude. They treat the students awfully and make zero effort to help out the kids who don't understand the content. Just before I left, the teachers in the CCSD went on a strike because they weren't being paid enough. In my opinion, if you live in Vegas, life gets boring. Nobody wants to go out, the hang out places are far away and too expensive to go to regularly, and its too far to walk. Las Vegas is very crowded and the streets are often packed, making it difficult to drive,(not to mention that people really don't know how to drive there). For example, the area my family lives in is so cramped. The streets are extremely crowded, the shops are very compact and all over the place, and you can barely get anywhere on time. The people who live there usually move to Vegas because of the job opportunities and pretty affordable housing. They're not really interested in community life. In my experience, residents of Las Vegas are rude and often disregard the people living around them. It's rare to find someone who's genuinely nice. I didn't have much fun living in Las Vegas, nor did I see my friends much, but I still believe Las Vegas is worth visiting at least once in your lifetime if the city life is what you're into. Personally, I didn't like living in Las Vegas. I felt so stuck and trapped in my own home. I left my house about once every 2 weeks and that was just to go grocery shopping. I'm glad that I'm here now, and that I have a chance to better my life. So far everyone has been pretty welcoming. I hope to make friends and enjoy my new life here in Port Hueneme.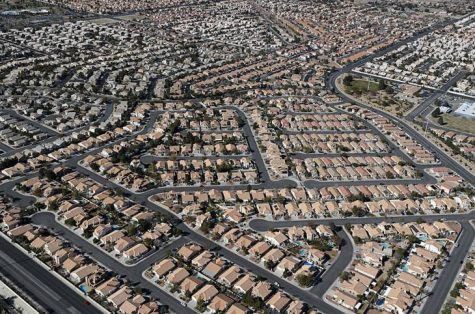 Source for Featured Image: google 
Source for Image #2: google 
Source for Image #3: google