Biggie Smalls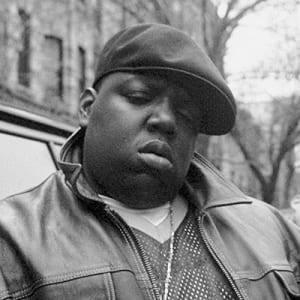 Christopher Wallace, as known as Biggie Smalls and was born on May 21, 1972, in Brooklyn, New York. He was the son of Jamaican parents, Voletta Wallace, a pre-school teacher, and George Latore, a welder and small-time politician. He grew up in a poor Brooklyn neighborhood of Bedford-Stuyvesant. He dropped out of high school at the age of seventeen, Biggie became a crack dealer, which he proclaimed was his only source of income.
His career choices involved certain risks. However, a trip to North Carolina for a routine drug exchange ended being the soon-to-be MC a nine-month stay behind bars. Then Biggie borrowed a friend's four-track tape recorder and laid down some hip-hop tracks in a basement. Biggie was a Black man who was overweight, extremely dark-skinned and had a crook in his eye but was a charmer. A young impresario and sometime producer by the name of Sean Combs heard Biggie's early tapes. Impressed, Puffy went to sign Biggie to his new label, Bad Boy Records. 
Puffy and Biggie worked on his artist's first album, and Biggie was first heard on a remix of a Mary J. Blige song. After the album worked on earlier went through its final touches and was released in 1994, it was titled "Ready to Die." The record was certified platinum quickly, and the Notorious B.I.G. was named MC of the Year at the 1995 Billboard Music Awards.