Facts about Dogs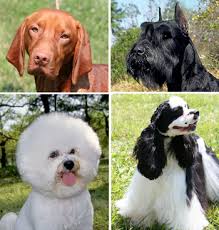 Dogs are direct descendants of wolves. Puppies are blind, deaf and toothless when born. Dogs curl up to keep themselves warm and protect vital organs. A dog's sense of smell is 10,000 times stronger than a human's. The domestic dog is a member of the genus Canis, which forms part of the wolf-like canids, and is the most widely abundant terrestrial carnivore.
Dogs are as intelligent as the average two-year-old child, according to research by animal psychologists. Researchers have found that dogs are capable of understanding up to 250 words and gestures, can count up to five and can perform simple mathematical calculations.
Although around the world many families keep dogs as pets, the majority of the world's dogs are free-range. In 2012, the total population of dogs in the world was estimated to be about 525 million; today that number is estimated to be at 900 million.
Source: Google
Image credit: Google
Featured credit: Google