5 Facts About Christmas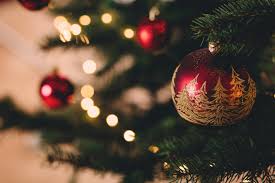 Christmas celebrates the birth of Jesus Christ and according to the bible it doesn't mention December 25. Some historian says that December 25 was chosen because it has coincided with the festival of Saturnalia. The festival of Saturnalia honored the agricultural god Saturn celebrating and gift-giving 

Hanging the stocking has a meaning. The stocking happened all because of a poor man who didn't have the money for his three daughters dowsers. Later that day the girls have left their socks hanging by the chimney so they could dry. On that same day St. Nick was so generous that he dropped a bag of gold down there chimney and they ended up in the socks.

Everyone knows the Christmas song "Jingle Bells". It turns out that the jingle bell song was originally a Thanksgiving song. James Lord Pierpont was the one who wrote the song and performed it at his church's Thanksgiving concert. 

From 1659 to 1786, Christmas used to be illegal. If anyone got caught celebrating Christmas they would face a fine for celebrating.

The mistletoe flora is an ancient symbol of fertility and virility. But the Druids believed it was an actual aphrodisiac. 
Source: https://www.goodhousekeeping.com/holidays/christmas-ideas/g2972/surprising-christmas-facts/?slide=17
Picture Credit:https:https://www.publicdomainpictures.net/en/view-image.php?image=307505&picture=christmas-santa-postage-card
Featured Image:https://www.pexels.com/photo/christmas-tree-with-baubles-717988/