Democratic Presidential Candidate Updates
In the span of one month, the pool of Democratic presidential candidates has experienced some serious changes, as Kamala Harris drops out and Mike Bloomberg joins late into the race.
California Senator Kamala Harris announced her presidential campaign back in January of this year on Good Mornin America and was met with great reception. The politician was aiming to become the first black woman to ever be nominated for a major political party's presidential candidate, and many were excited at the mere prospect of it. 
However, the enthusiasm died down over time as she made critical mistakes in her campaign and a decrease in poll numbers. She told supporters of the end of her campaign in an email, saying that her team lacks the funds to continue forward. People are concerned with how this presidential race began as one of the most diverse ones in history but ended up boiling down to an all-white primary debate floor.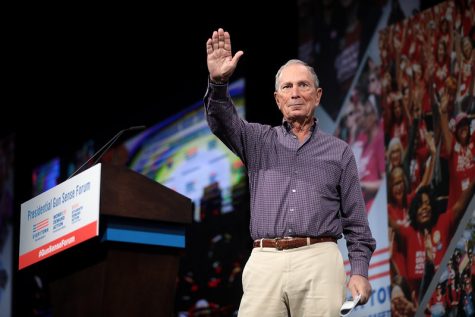 Another key change to the Democratic nominee pool was the late arrival of former New York mayor Mike Bloomberg. According to him, he joined the race due to the Democratic party's lack of a proper front-runner to tackle President Trump. His key selling points ar being the founder of Everytown for Gun Safety, rebuilding New York City after the terror attack on September 11, 2001, and wanting to tackle gun safety and climate change.
Information Source: The New York Times, Bloomberg News
Featured Image: Flickr
Other Image: Flickr
About the Writer
Kimberly Garcia, Contributor
Hello, my name is Kimberly Garcia and I'm a senior at Hueneme High School. I perform with the school's mariachi program to eventually play professionally....