Aftermath of Coup in Bolivia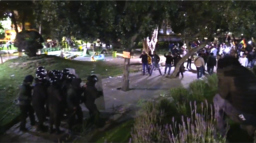 Bolivia is currently in a state of turmoil as the presidential coup reaches its conclusion. Bolivian Senator Jeanine Anez announced on Tuesday that she will be the acting president of Bolivia after Evo Morales, the recently resigned president, fled to Mexico. However, a boycott from the former president's associates left the legislative chamber of the Bolivian government without enough lawmakers to legally appoint her. The senator said she'd be interim president after the three people ahead of her in the succession line quit following protests against Morales resigning. Morales says he had no choice but to resign after receiving pressure from the military and that this was a coup.
The ex-president's leftist political party failed to attend the legislative session where Anez would be appointed; there wasn't the legal minimum of politicians to accomplish anything at the session. Morales called Anez's new presidency "the most crafty and disastrous coup in history," through Twitter. "We are here safe thanks to Mexico and its authorities, but I also want to tell you sisters and brothers, as long as I'm alive, we'll continue in politics," he said. His supporters went to the streets to peacefully demonstrate their loyalty at the Bolivian capital of La Paz.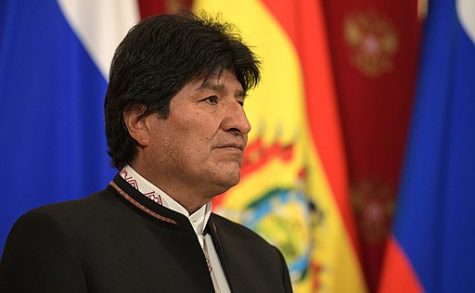 Since presidential elections on October 20th, Bolivia has been suffering violent protests. Morales was accused of tampering with election results in his favor. He denied these claims and declared himself winner, wishing to continue his 14 years long presidency. On November 10th, he announced that new elections would be held after the Organization of American States (OAS) released a report alluding to voting irregularities. Commander Williams Kaliman asked Morales to step down for Bolivia's wellbeing on the same day. At first, he claims he voluntarily did so and resigned, but his current story is now that he was forced to resign.
Morales was allowed political asylum in Mexico and personally thanked Mexican President Andres Manuel Lopez Obrador and reiterated that he didn't voluntarily resign.
Information Source: CNN
Featured Image: Wikimedia Commons
Other Image: Wikimedia Commons