The Current State of DACA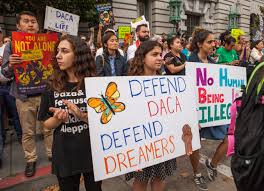 DACA has been in the news recently as the Trump administration plans to shut down the program. The acronym stands for Deferred Action for Childhood Arrivals; it allows undocumented immigrants who entered the US as children to avoid deportation for a renewable two year period and to obtain a work permit. It appeared that the court's five conservative justices ruled that the Department of Homeland Security acted properly when it ordered the program ended in 2017. 
Four of those justices are dead-set on their ruling, yet one conservative justice isn't as sure about his ruling; Chief Justice John Roberts wasn't too fixed on ending the program. This wouldn't be the first time that Roberts played an important role in a Supreme Court ruling. When there were talks of adding a citizenship question to the 2020 census form, Roberts was the vote that led to the notion being blocked.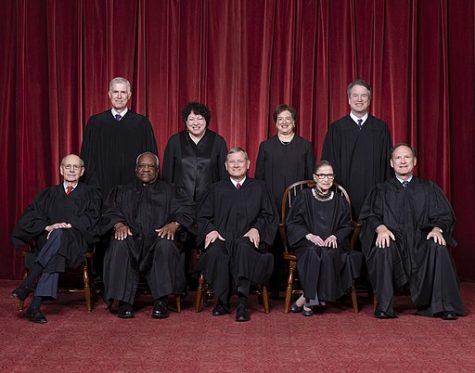 Courts on lower levels, such as state and city courts, have been ruling to keep the program alive. Children of undocumented immigrants can stay in the country if they were brought by their parents and if they arrived before the year 2007. Some lawyers have been getting involved with the case as well; lawyer Ted Olson states that " federal law requires the government to give a detailed explanation before taking an action that affects hundreds of thousands of people and the businesses that employ them," according to NBC News.
"It would be one thing," he said, "if they provided a rational explanation and took responsibility for their decision." However, the Justice Department has only claimed that the program was "illegal" and thus must end. "We don't know what the administration would do if it had to own its decision and take responsibility for throwing these young people out of work," Olson said.
The rest of the justices who voted to keep DACA, which were the liberal justices of the Court, agree. Justice Ruth Bader Ginsburg says that when the government tried to end the program, "they said it was illegal and said nothing about the policy." Justice Sonia Sotomayor believes that extensive explaining is necessary to sustain the decision, because "This is about a choice to destroy lives." The conservatives of the court that the presidential administration's choice to end DACA is outside of their power of judicial review.
Information Source: NBC News
Featured Image: Google Images
Other Image: Wikimedia Commons