VR Technology Helping Better Military Training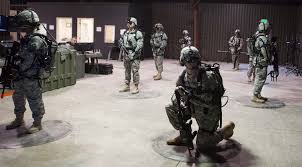 In Huntsville, Alabama a new technology is under development to train new soldiers in a more realistic way. "The goal here is to put soldiers in a very intense environment, so they feel like they're actually there," said Joel Dillon, Vice President of Booz Allen Hamilton.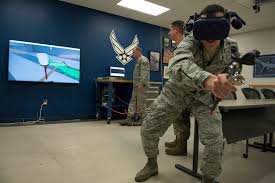 It will put the trainees into a realistic virtual environment to make the experience feel more real. Unless you are totally immersed than you don't feel like your in the scenario. The digital soldier program will track data for the soldiers' simulation like heart rate, skin temperature, and eye movement. The program will then take the data and help the soldier learn from their mistakes and see what they can better themselves. This will ultimately help build a better soldier and make out troops more ready for the battlefield. The program is currently being used by the U.S. Army for training.
Article Image: Google
Featured Image: Google
Information From: WAFF48
About the Writer
Zack Rogers, Contributor
My name is Zack I'm a junior in high school.
I will be writing about new and current technology because it interests me
I like food, technology, science,...