Anne Frank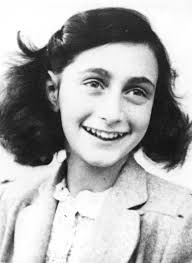 Hang on for a minute...we're trying to find some more stories you might like.
Anne Frank was a Jewish young girl who kept a diary while she and her family were hiding from the Nazis during world war ll. Anne and eight other people were hiding in a 'Secret Annex,' in Amsterdam for two years before they were discovered and sent to the concentration camp. Anne died in the Bergen-Belsen camp in 1945.
Anne's dad Mr. Frank was the only survivor out of the eight other people that were in the Annex. Miep Gies (one of Mr. Frank's former employes) was the first one that found Anne's diary and gave it to Mr. Frank who later then decided to publish it, in the diary, it explained Anne's thoughts, feelings, and experiences while she was hiding.
On June 12, 1942, Anne's birthday, Mr. Frank gave her a red and white checked notebook that Anne wanted from a shop. Anne decided to use it as a diary. The first words that Anne wrote in her diary were "I hope I will be able to confide everything to you, as I have never been able to confide to anyone, and I hope you will be a great source of comfort and support."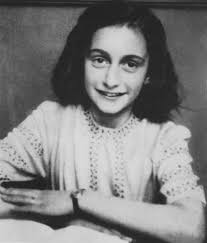 Featured image: Google 
Source: Google
Image credit: Google