Interview with Avril Avila
Do you work if so Where?
"I work at poke land because I like poke!"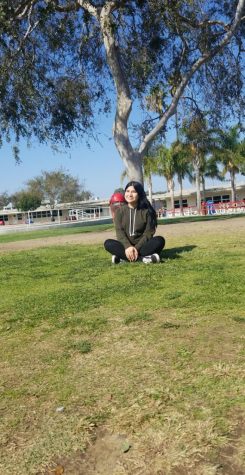 What do you do on your free time?
"I play video games and dungeons and dragons. I like video games because I like the graphics and dungeons and dragons because I like acting ."
Do you have any extracurricular activities?
" I'm in KIWINIS and in Flipinix as well as anime, video game club, and kpop club."
Are you planning to got college if so where?
"Yes, I'm planning to go to a community college and transferring to a 4 year such as UCSB or UCLA."
What is your favorite food?
"I like Japanese food because it memorizing."
What do you love about yourself the most?
"I'm able to comfort people. "
What's your favorite movie and why?
"I like the vow because it's sad and it makes me cry every time. "
Would you rather fly or read minds?
"I would rather read mind because I wanna know what people think about me."
What do you want to do when u get older?
" I want to be a nurse practitioner a child development psychologist."
What's one thing you want to accomplish in your lifetime?
"Getting my bachelor's because I wanna be an example for my siblings."
Have you enjoyed your high school experience?
"I feel like I could have done more with it I could have been more involved. "