Interview With Kimberly Garcia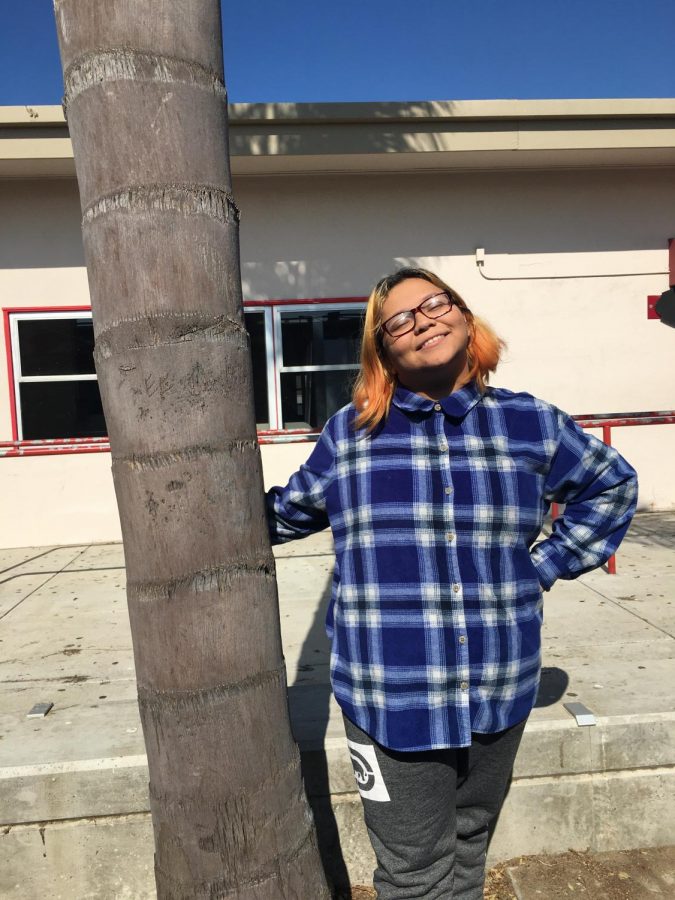 Q: How old are you and how long have you lived in Oxnard?
A: I'm 17 years old and I lived in Oxnard all my life.
Q: What are your hobbies? And why?
A: I practice mariachi, I like to draw, I also play video games like dungeons and dragons in the new HHS tabletop club. I like to stay occupied and make money off of mariachi.
Q: What extracurricular activities are you in?
A: Mariachi, CAUSE, Flipinx, KIWINS, GSA, and TableTop Club. I do all of it to feel more involved with school and my community.
Q: Why did you join Writing for Publication class?
A: I joined to inform the community of Oxnard about what's happening in our city and county.
Q: In the past four years of high school, what have you accomplished?
A: I took part in the demonstration against NJORTC's neutrality to homophobic cadets, I was in a March for Our Lives protest, I made it first place in AVID write off and won second place district-wide.  I got two people on Oxnard city council elected and talked to the governor about immigrant rights and protested outside of his office for the end of a lot of targeted Muslim refugees.  
Q: What colleges do you want to attend after high school? 
A: My top choices are California Lutheran, San Fransico State University, and California State University Northridge.
Q: What do you plan on majoring in college? and why?
A: I plan on majoring in political science because I would like to enter the State's Legislature one day.
Q: Do you feel like a leader or a follower? and why?
A: A leader because in group projects most of the time I organize folks.
Q: What instrument do you play in mariachi?
A: I play the vihuela and violin, and I provide vocals, as well.
Q: If you could have a superhero power what would it be and why?
A: Shapeshifting because I can turn into anything, at any time.