Mariachi Hueneme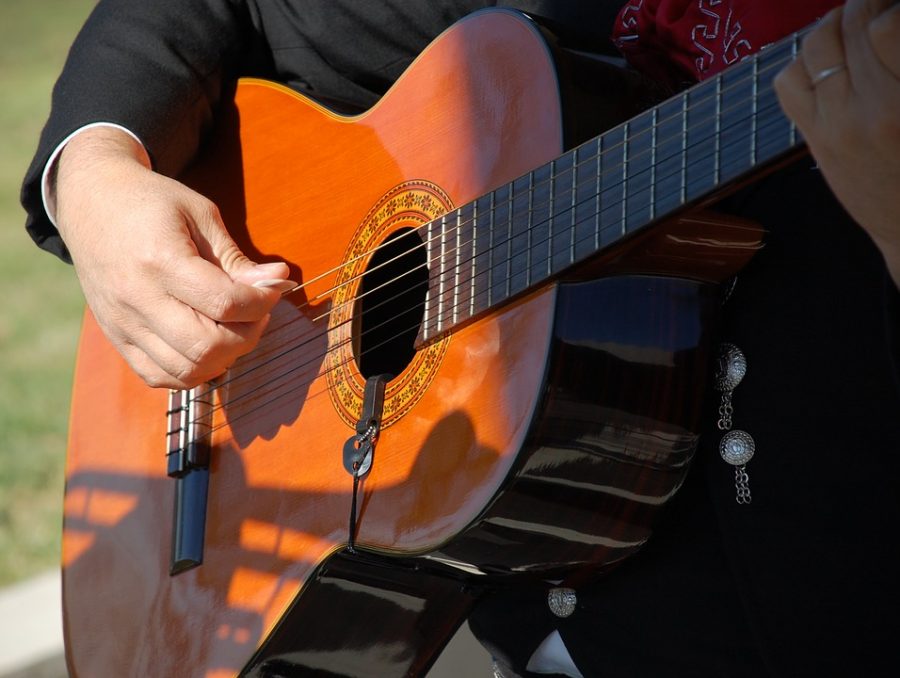 Hueneme High School has the privilege of having its own mariachi class and program. The ROP Mariachi class is taught by Dominic Rivera and is only available sixth period. There is also an after-school mariachi program that meets on Mondays from 3:30 pm to 4:30 pm. No prior experience is required to thrive in the class or after-school program. The current president of Hueneme's mariachi program is Beatriz Ojeda, a senior who can play every instrument as well as sing.
The instruments that you can learn in the class and program are the guitar, the vihuela, the guitarrón, the trumpet, and the violin. The guitar and vihuela make up the armonía, or harmony, section. The guitarrón makes up the bass of every song and is also widely known as the heart of mariachi. Violins and trumpets are accenting instruments, as they make the song more lively. Students can volunteer as singers when certain songs require it. Mariachi Hueneme plays songs of every kind within the mariachi genre, such as huapangos, sons, polkas, and cumbias.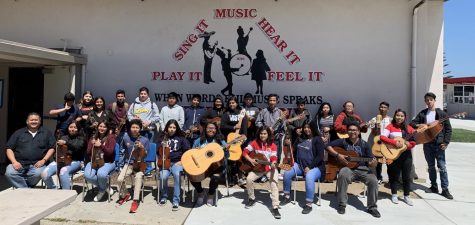 Every day, Dominic Rivera and his brother, Antonio Rivera, drive around the district to teach mariachi to as many schools as possible. They're both knowledgable in all instruments the program teaches. They've performed alongside music legend Marco Antonio Solis and have written their own commercials. They also have their own short documentary film, Mariachi Huenachi, from when they would teach Huenachi High School in Washington.
It's important for the school to provide a cultural program such as mariachi to connect the Latino student body to their roots. The graduation rate for Mariachi last year was XX%. Being in mariachi helps creates bonds among fellow students, united by one passion. Mariachi has helped many qualify for California Lutheran University's Visual and Performing Arts scholarship, which can cover up to $30,000 of costs. At the end of the day, Mariachi Hueneme is an impressive program that benefits its members and the community it belongs to.
Information Source: Me
Featured Image: Pixabay
Other Image: Hueneme High School Yearbook