Citrus Coast Leauge 1 Year Later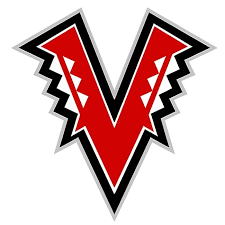 So it has been about a year since Hueneme High School has moved out of the Pacific View Leauge and into the new Citrus Coast Leauge. If you don't know the Pacific View league consists of  Channel Islands, Pacifica, Rio Mesa, Ventura, and Oxnard High School. The Citrus Coast Leauge contains the schools of  Carpinteria, Filmore, Nordoff, Malibu, and Santa Paula.
For decades, Hueneme has been a part of the PVL league. Now, this school has had a reputation for being a bad school and a mediocre sports program. This past year we were able to change that with the new league that we're in. With most of the programs in the CIF playoffs, now we might be able to change that.
Hopefully, the next generation would pick up what we're laying down. Our athletes have started changing the reputation of our school like I said. More freshman has been enrolled in this school than what we ever had before. Perhaps maybe in the future, Hueneme can finally get the respect that we deserve.
Photo Credits: googlehudl.com
googlemyburbank.com
Featured Image: googlehudl.com