My Experience Of Soccer
When I five years old, I started playing soccer. Playing Soccer relieves my stress and makes me feel better about myself. Growing up I started playing with a team called Chivas & I made some really good friends in that team. After a couple of years, I got out of that team & moved on to a better team & they were called La Esperanza. I played with them for about 10 years. The team we had was really good I won most of my medals & trophies with them. Now I have all my medals hanged up on the wall in my room because when I see them it brings back so many memories. Now I play with a team called Santos Laguna & most of them are in college already & there's like only 8 players that are still in high school. So most of us are playing one or two years older. I'm playing two years older because I was born in 2002.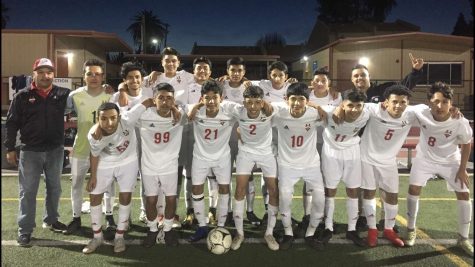 When I was in 11th grade I made the JV soccer team. It was a great experience playing for the soccer team at school. I made many more friends & we all got along & had many laughs together. Some fun moments were traveling to different schools and playing against some different teams. Another fun moment was when we played our rivals, which is CI, & and we played in our home so it was more exciting for us. We ended up beating them 4-2. They really thought they were going to beat us but they didn't. Overall I just loved the team & my coaches because they taught things that made me a better player. We won the league by being the first place team with 9 wins and 1 lose.