My High School Experience
The past four years have been quite amazing, yet too fast. Freshman year was a new beginning not only for me but for the whole class of 2020. On the first day of school, I personally thought I would be nervous, having a hard time. At first, didn't hang out with anyone other than my brother and his friends. It took me quite a while to hang out with my own friends. I was a very anti-social person and I was on the freshman football team so it was easier for me to get new friends. I never showed interest in football so I ever played again. Freshman year was my year of ultimate failure. I finished the year with a GPA lower than a 2.0.
Sophomore year was a whole different story. in the summer of 2017 going into my sophomore year, my family decided to move to a different city 6 1/2 hours away.  The city was Stockton California, and I was completely brand new there. We arrived 2 days before school started over there so my brother and I were not prepared for the school year. On the first day of school, we stayed in the office half the day waiting for our class schedules. We didn't know anyone there so we hung out together for the first time, crazy. We eventually made two friends, Jessy, and bruce. We attended Stagg High School for just that 1 year. A few days after the school year finished we decided to move back to Oxnard California.
Junior Year was a life changer. Not only did my attitude change towards many people, but my appearance changed. I went from a 200-pound 5'7 kid to 170 pounds 5'10 teen. This gave me a little bit of confidence but my self-esteem was still very low. Junior year was the last year I ever socialized with other people. I took junior year very serious because I knew if I did good my sophomore year I can do good anytime. junior year was also one of the fastest school years I've been in. I finished the school year with no F's and a GPA of 2.0, not too.
Senior year is the year I need to take more seriously than anything in the world at the moment. It has not been half the school year and I now know who and who not to hang out with. I've decided to go to Oxnard College and become an electrition. It was very hard to decide what I wanted to do after I graduate. Currently, I have a 3.0 GPA and plan on keeping it this way or improve it in any way.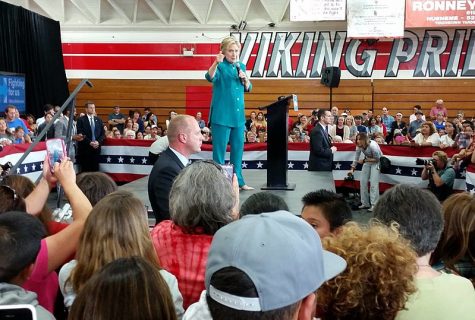 Image credit: Google
Source: Yahir Avalos
Featured image: google