Becoming a Neonatal Nurse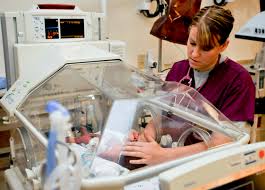 What is Neonatal Nursing?
Neonatal nursing is a subspecialty of nursing that works with newborn infants born with a variety of problems ranging from prematurity, birth defects, infection, cardiac malformations, and surgical problems.
Neonatal nurses care for those infants who experience problems shortly after birth but also care for infants who experience long-term problems related to their prematurity or illness after birth.
Approximately 40,000 low-birth-weight infants are born annually in the United States.
What to expect as a neonatal nurse?
You can make a difference in the lives of infants and their families.
You can expect to work in a hospital setting, either in a level II nursery with less acutely ill or convalescing infants or a level III nursery with the most critically ill patients.
Neonatal critical care is provided around the clock and on weekends and holidays, so you can expect to regularly work 12-hour shifts, though some nurseries offer 8- and 10-hour shifts or other flexible options.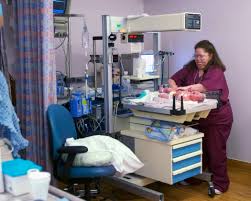 Source: Google
Featured Image: Google 
Picture Credit: Google 
About the Writer
Kimberly Barajas, Editor
My name is Kimberly. I'm currently a Junior at Hueneme High School. My favorite subject is Math because I like to work with numbers. I'm a shy person but...