The Greatest Artist/Producer Of Our Generation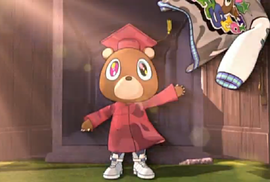 My pick for the greatest artist/producer of our generation is Kanye West. The reason why I think that is because he's not only a great rapper in his own right, but he's also an amazing producer. He's created classic tracks from basically every single album he put out ranging from "Gold Digger" off his first debut album "The College Dropout" to "The Good Life" on arguably his most popular album and my personal favorite: "Graduation." He's received plenty of awards for his amazing music including the second-ever rapper to win 2 back to back awards for the best rap album in 2005, 21 grammy awards, and 68 nominations.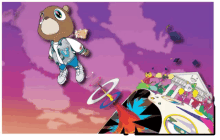 I could go on and on about all the accolades and awards he received but you get the idea. He's been a huge inspiration to music as a whole creating a new sound of music that became popular solely by Kanye like a jazz sounding rap album. He's also influenced, other popular artists such as Childish Gambino, Chance The Rapper, an even Kid Cudi. In conclusion, if it wasn't for Kanye west revolutionizing  Hip-Hop and what it means to produce music in the early 2000s the genre would've been completely different.
Photo credit: Google Images
Information credit: https://hellogiggles.com/news/kanye-west-how-many-grammys/
https://www.imdb.com/name/nm1577190/awards