Ventura's Water Situation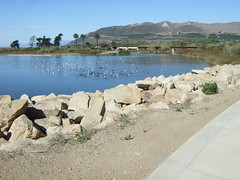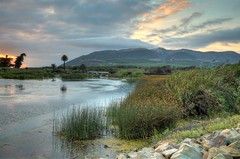 The city of Ventura has had many complications in the past related to its water, and nothing much has changed. The city obtains its water from groundwater, the Ventura River, Lake Casitas, and recycled water, and we'll need to retrieve more water from said sources over time. According to Ventura's wastewater utility manager Gina Dorrington, Ventura's population's water needs will increase by 35% due to regulations affecting water output and the years-long drought the state of California is still recovering from.
The city is currently planning on lessening recycled and estuary water discharge. This happened after they reached a settlement with Heal the Bay and Wishtoyo Foundation's Coastkeeper program when both organizations sued to heal the Santa Clara River estuary back in 2011; said agreement gave Ventura 14 years to find a new place to release discharge. There are only six years to go and the city still hasn't found a new location. The best way to restore the estuary is to remove water from it. However, this will only be attained if wastewater discharge rates in the city drop by 90%.
If the city is serious about reaching that goal, according to a scientific panel back in 2018, it would have to bring down wastewater discharge to five hundred thousand gallons a day to "stabilize estuary water levels during the dry season, thus reducing the frequency of unseasonal breaches" and reduce nutrient overload in the estuary. Currently, 7 million more gallons than what the panel suggested are being released, as stated by wastewater operations manager John Willis.
The city settled on VenturaWaterPure, a water purification method that utilizes biofiltration, ultraviolet light, and oxidation, and reverses osmosis. The now-drinkable water would then be injected into the ground before the city's population consumes it.
Featured Image: Flickr
Picture Credit: Flickr
Information Source: Ventura County Star