My Favorite Rides At Different Theme Parks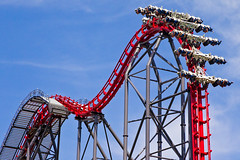 Ximena Ortega, Contributor
June 4, 2019
If you know me outside of being a contributor, you know that I absolutely love rides at any theme park. Universal Studios, Disneyland, Six Flags, you name it. Show me any ride at any speed or any size and I'll definitely ride it. I'll listing my favorites from the three previously listed places.
1. Six Flags: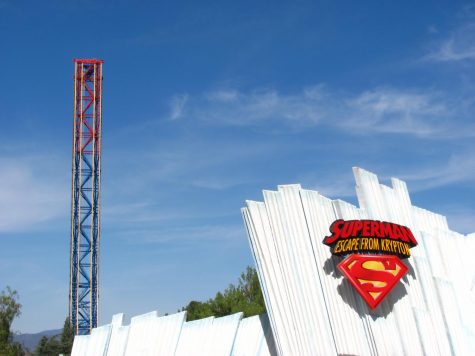 – Superman: Escape From Krypton – This is the ride to give someone an instant ponytail. I remember going on this around the first few times I went to Six Flags and going on by myself because my family members didn't want to. It will last only a few seconds but it's good to get your adrenaline pumping.
– X2 – Yes, yes, yes. I truly love this ride. Not only does it get your blood pumping, but also makes you feel like you're flying and falling at the start of the ride. Also, be cautious of the fire but it will be off if it's a very hot day. It does have a very tight restraint if you're claustrophobic, don't risk it.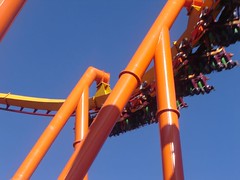 – Tatsu – I literally don't know where the name came from but it's fun to say. This ride is similar to X2 but instead of looking towards the sky, you're facing down to the ground. Oof. Better get the tightest restraint imaginable. This ride does have a steep drop around the middle so that's the part that I enjoy most. If you get sick easily, don't risk it.
2. Universal Studios: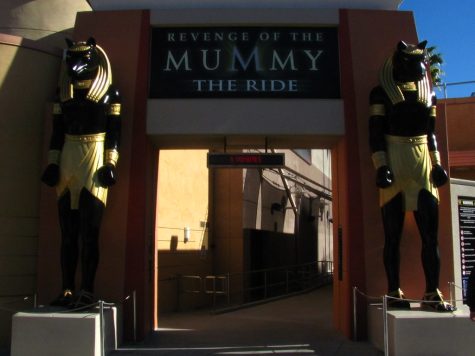 – Revenge Of The Mummy: The Ride – This literally my favorite ride and the first roller coaster I've ever been on. Yes, it does count as a roller coaster as it is an indoor roller coaster. I really like the part where it stops, tickles your ankles as if it were scarab beetles, and pushes the cart backwards. Also cause it's just lots of fun.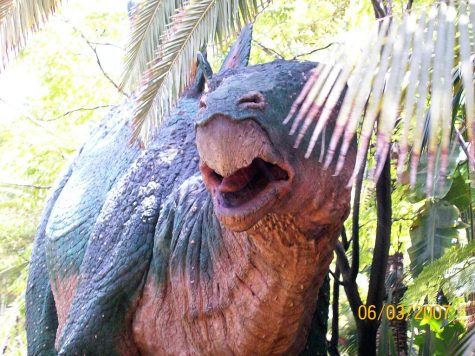 – Jurassic Park: The Ride – I remember when I was little being afraid of this ride but now I could go on it freely. I absolutely thought that the animatronic dinosaurs were really good especially the T-Rex. I also remember hating the steep drop at the end because I sometimes felt like I was going to fly off my seat. Now that it's evolving to Jurassic World, let's see how it turns out when it opens this summer.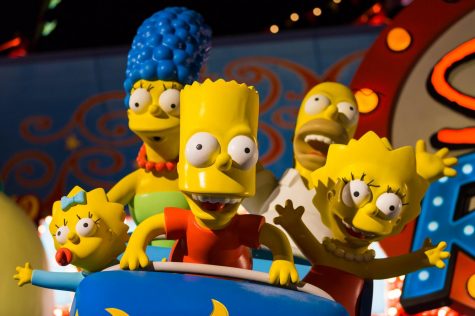 – The Simpsons Ride – This ride may be a bit tame but I still love it. I actually like waiting in line for this ride because they play random clips from the show and it's funny to watch. Even when waiting inside near the cart of the ride, they have more clips. The ride does spray water and the smell of baby powder towards the riders which is kinda funny. I love this ride.
3. Disneyland: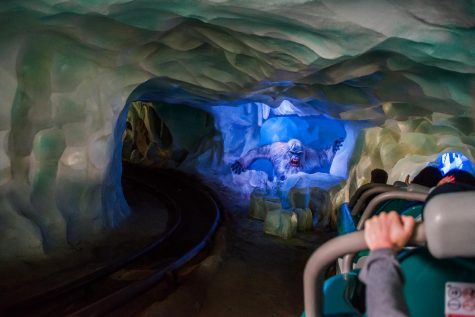 – Matterhorn Bobsleds – This is the first ride I been to when I went to Fantasy Land. I just spotted the mountain and got interested. I remember not having a seat belt and had to hold onto the seat in front of me. I think I almost fell off a few times but it was fun. Either way, the ride itself was fast and fun, taking the riders in and out of the mountain and seeing the Yeti a couple times which honestly scared me a couple times.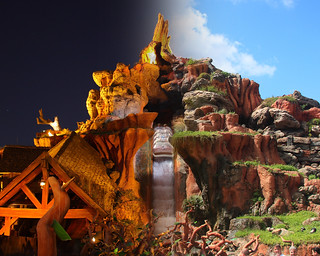 – Splash Mountain – This ride has a bit of an unfortunate past with the film its based on but it was overall very fun. Just take the concept of Jurassic Park, remove the dinosaurs, and add woodland creatures. Same steep drop and everything. Same objective to get the riders wet and all. I will say that the inside is more lit up and pretty looking and get progressively dark by the end of the ride. Don't be like me and end up getting sick.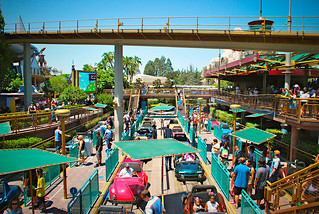 – Autopia – This one is small but still fun. This attraction is an enclosed track for customers to drive a little car. Not a fast one though, the maximum speed is 6 miles per hour. It is actually fun especially for those that can't drive so their passenger is just shaking in fear. Quality time for the whole family to scare them.
Image Credit: Superman: Escape From Krypton, Tastu, Revenge Of The Mummy: The Ride, Jurassic Park: The Ride, The Simpsons Ride, Matterhorn Bobsleds, Splash Mountain, Autopia
Featured Image Credit: X2