HOBBIES: CLASS OF 2019
Daniel Cabrera & Angel Michel, Contributors
May 31, 2019
Hang on for a minute...we're trying to find some more stories you might like.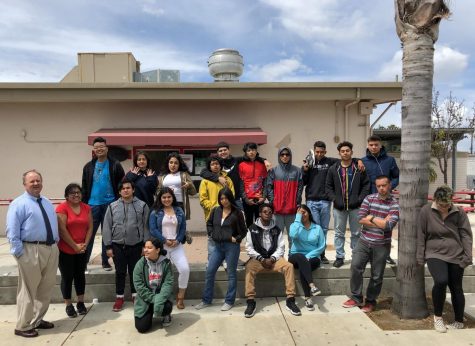 We cross-examined our fellow disciples, "What is a hobby of yours?"
Maria Gutierrez – I like to go shopping
Geuri Higuera – Playing soccer, I've been playing since I was in the womb
Stacy Ceja – Doing my makeup
Sirena Navarro – Surfing 
Leobardo Rodriguez – Hanging out with Tavo!
Noe Bravo – Drawing 
Diana Altamirano – Hanging out with friends because they're fun.
Adela Salazar – Helping my mom
Danny Martinez – Play video games
Ximena Ortega – EATING
Bryant Caballero – I like to fish
Mr. Thomas – I really like to watch College Football, and garden
David McMillan – Playing football or basketball
Brycen Cusson – Sleep, I'm too lazy to do anything else
Wendy Ambriz – Watch Netflix and eat because it's fun to do