San Pedro Fish Market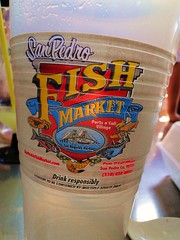 Hang on for a minute...we're trying to find some more stories you might like.
The San Pedro Fish Market also known as "The Home of The Worlds Famous Shrimp Tray" is a restaurant in the port of San Pedro, CA. . Only 40 minutes away from Downtown Los Angeles, San Pedro Fish Market was first founded back in 1956 originally called Vista Seafood which later moved locations to waterfront which is still to date and renamed to "San Pedro Fish Market".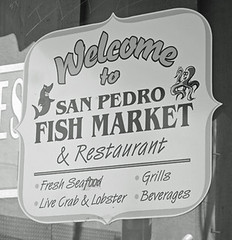 Till this day San Pedro Fish Market  is one of the largest most visited restaurants in the county being best known for it's delicious seafood and its amazing tourist spots to enjoy with the family or even by yourself. An item that attracts visitors a lot is the famous "Shrimp-Tray", which consist of a tray loaded with shrimp and vegetables. At the location there is plenty of more to do like go whale watching or go on a tour of all of San Pedro's Port. It is a nice friendly place to enjoy some delicious seafood or to even relax and take in some air and enjoy San Pedro's beautiful port.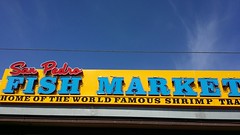 Source- San Pedro Fish Market
Photo Source- Flickr