Difference From Turbochargers & Superchargers
Hang on for a minute...we're trying to find some more stories you might like.
Either one will deal with power. Turbochargers and superchargers are known as forced induction systems. It means that either will compress the air flowing into the engine, which provides more power to the car. This creates a considerable amount of boost, which can be as much as 50% more power into the engine. This makes a luxury car or high-end sports car roar like a lion whenever the owner is tired of the engine purring like a kitten.
A main difference between the turbocharger and the supercharger lies in the power supply.Turbocharger uses stream for its energy that runs through a turbine that itself spins the compressor. It is also not directly connected to the engine. The turbocharger also has smog altering equipment that lower the carbon emission.
Supercharger uses crankshaft for its energy and produces power for energy. The supercharger is directly connected with the engine through a belt. The supercharger also does not have a waste gate so the smog emits from the supercharger.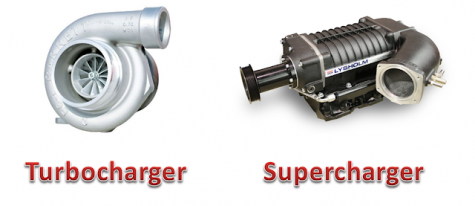 featured image by: google
image by: google