90's rappers
Bryant Caballero, Contributor
April 25, 2019
Hang on for a minute...we're trying to find some more stories you might like.
There been lots of good rappers in the 90's but the top 5 are:
5. DMX – Earl Simmons professionally know as DMX was born December 18, 1970. He began rapping in the early 90's, than debut his first album "It's Dark and Hell Is Hot". Then releasing his best album selling album "… And Then There Was X " in 1999, which included his hit single "Party Up"
4. Wu- Tang Clan – Wu- Tang is an American rap group from New York. There originally composed of east coast rappers RZA, DZA, Ol' Dirty Bastard, Method Man, Reakwon, Ghostface Killah, Inspectah Deck, U-God. And Masta Killa. Then a long time collaboration with Cappadonna, then became an official member in 2007. In 1993 they debut their first album " Enter The Wu- Tang (36  Chambers  ) and it was one of their best albums.
3. N.W.A – NWA  is an American group from Los Angeles. They were among the earliest and most significant popularizes and controversial figures of the gangsta rap sub genre. The original members were Arabian Prince, Dr. Dre, Eazy-E, and Ice Cube. DJ Yella and MC Ren joined later in 1987. then they released their first album as a group in 1987 called "N.W.A and the Posse". which peaked #39 on the billboard.
2. The Notorious B.I.G – Christopher George Latore Wallace  professionally know as The Notorious B.I.G , Biggie Smalls, or Biggie he was born on May 21, 1972.  His debut album "Ready to Die" 1994 made him a central figure in East Coast hip hop, and increased New York City's visibility in the genre at a time when West Coast hip hop dominated the mainstream. His second album, "Life After Death" 1997, released sixteen days later, rose to number one on the U.S. album charts. In 2000, it became one of the few hip-hop albums to be certified Diamond.
1. 2Pac – Lesane Parish Crooks professionally know as 2pac  , Makaveli, Tupac  was born June 16, 1971.  Tupac was born as Lesane Parish Crooks. After joining the Black Panther party, his mother changed his first name to Tupac Amaru. He released his debut album 2Pacalypse Now in 1991, he became a central figure in West Coast hip hop, introducing social issues in the genre at a time when gangsta rap was dominant in the mainstream. His double-disc album, All Eyez on Me, which was released in 1996, later became one of the best-selling albums in the United States.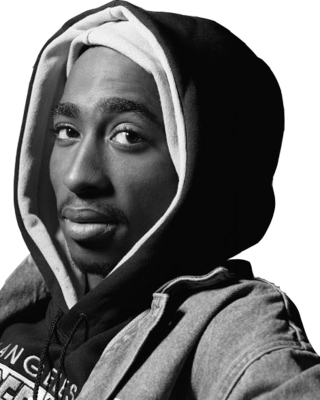 info: 90's rappers  
pic: DMX
pic: Wu- Tang Clan 
pic: N.W.A
pic: The Notorious B.I.G
pic: 2Pac