Pringles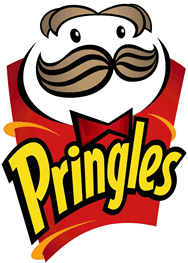 Hang on for a minute...we're trying to find some more stories you might like.
Pc:Google
Everyone recognizes the curved shape and the distinctive taste of the popular flavors. Pringles are made in a factory in Tennessee, but the brand is very much global. While there are about 29 flavors of the snack on shelves here in the United States, the rest of the world has tasted an entirely spectrum of Pringles.
Pc:Google
A few interesting flavors are Grilled Chicken Wing, Blueberry & Hazelnut, Finger Lickin' Braised Pork, Mayo Potato, and Prawn Cocktail. Although the mascot received a few cosmetic changes over the years, the mustach fellow on the can has been there since the brand got its start. The name of the character is Julius Pringle.
Pc:google
I got my information at Pc:Info

Danny Martinez, Contributor
Hello my name is Danny Martinez and I'm a contributor in HHS Voyager.  I'm the youngest from my family.  My favorite food is pepperoni pizza. My favorite...