New types of Cereals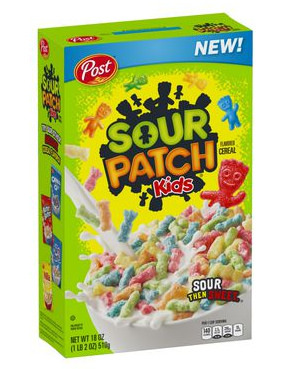 Hang on for a minute...we're trying to find some more stories you might like.
Pc:Google
If you like Sour Patch Kids, then you'll like POST new cereal brand called "Sour Patch Kids". Sour Patch Kids inspired fruit-flavored cereal pieces that feature a sour coating with a sweet finish.
Oreo O's
Pc:Google
Have you ever wonted to eat cookies for breakfast. Well now you can because the company POST release the cereal brand called Oreo O's. There basically O-shaped pieces and consist of the flavor from Oreo. The flavor from Oreo O's is incredibly unique for a chocolate cereal. The O-shaped pieces have white dots that give an interesting crunch texture.
Pc:google
I got my information at Pc:Info 
and Pc:Info