Great First Pets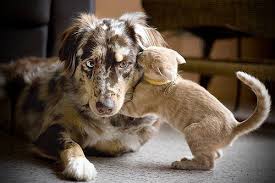 1. Fish- Most are easy to take care of specifically a Betta fish they require less and goldfish are not easy to care for as everyone says they are.
Picture Credit: Google
2. Reptiles- They are very common among people there are different kinds of reptiles such as snakes, tortoises, lizards, geckos, etc. Setting up their enclosures is simple and not complicated.
Picture Credit: Google
3. Rodents- Can be great first pets as they are easy to manage and most of the time you can play and hold them. Hamsters, guinea pigs, gerbils are some examples of these small pets.
Picture Credit: Google
4. Cats- Cats are very easily a most liked pet because of their soft fur and them being lap pets so they can be around you all day and are also super playful.
Picture Credit: Google
5. Dogs- These pets can sometimes be easy to take care of any type of dog will need special care
Picture Credit: Google
Featured Image: Google
Source: HealthLine