What Is Hepatitis A,B, and C?
Hang on for a minute...we're trying to find some more stories you might like.
Hepatitis A – A highly contagious liver infection caused by a virus. This can occur from infected food or water. Hepatitis A does not require a treatment. Most people can recover from hepatitis A with no liver damage.
Hepatitis B – An infection of your liver. This infection can scar your organs. It can be a very fatal disease if it isn't treated. Hepatitis B can spread when people come in contact with the blood, open sores or body fluids of someone who has the virus of hepatitis B.
Hepatitis C – An infection that attacks the liver and leads to inflammation. The liver can be contaminated by blood and may have no symptoms. Hepatitis C is required to have a treatment weekly because of how bad the disease is. The type of medication the doctor gives you for hepatitis c is to be taken every day for two to six months.
These diseases have different types of symptoms and treatments. Certain symptoms include recreational medication or prescribed medicine to heal or treat the hepatitis disease.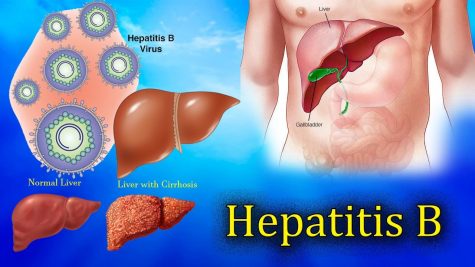 Source: Google
Featured Image: Google
Pictured Image: Google