5 Best Vacation Spots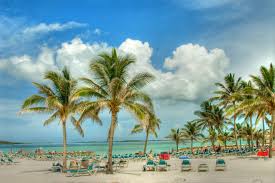 Hang on for a minute...we're trying to find some more stories you might like.
1. Cancun is one of the best vacation spots that you can travel to in my opinion. Cancun is known for its beaches, numerous resorts and night life. Cancun is a Mexican city on the Yucatan peninsula bordering the Caribbean Sea. It is a four hour and twenty-nine minute flight from only $300. The population for Cancun was 628,306 from 2010, as of 2017 the population estimated around 725,000.
2. Acapulco is a beach resort town on Mexicos' pacific coast it is a beautiful place to go on a vacation. Acapulco was made famous by the jet set in 1950s' and 60s'. Acapulco is known for its high energy nightlife, beautiful beaches and amazing golf. Acapulco is also known as a getaway. It is a six hour and forty-nine minute flight, from only $440.
3. Miami is the most popular urbanized area in Florida by population. Miami has a beautiful beach and It is perfect to go on a vacation to. The Miami beach is also home to the worlds largest collection of Art Deco agriculture. Miami is a 4 hour and 49 minute flight from $404. It has a 5-star averaging hotel from $401 and a 3 star rating hotel from $287.
4 .Las Vegas is a fun place to spend a vacation at, especially if you're 21 and over. It is the 28th most populated city in Nevada. Las Vegas has a 5 star averaging hotel from $327. It is a 1 hour flight from $97. Las Vegas also has many entertaining places to visit such as Lee Canyon the best place to ski and board.
5. San Diego is a city on the pacific coast of California. It is known for its  nice beaches, entertaining parks and warm climate. San Diego is also known for the amusement park, Sea World. San Diego has a 5 star hotel averaging from $420 and a 3 star hotel rating from $155. A flight to San Diego would take 44 minuets from $212.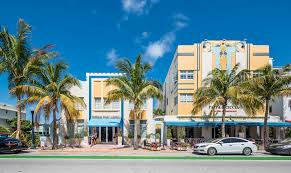 Feature Image: Google
Picture credit: Google
Source: Google