5 Things To Do During Spring Break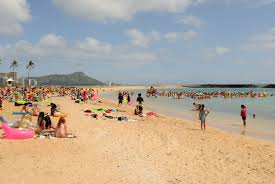 Hang on for a minute...we're trying to find some more stories you might like.
We all like Spring Break right? That one week for lots of fun away from school. If you're someone who'd rather stay inside and binge watch Netflix or go outside to party and eat out at cool restaurants, there's always something for everyone. So here are 5 things to do during spring break.
Go To The Beach: Now there's nothing wrong with getting some Vitamin D from the sun nowadays so this Spring Break go to the nearest beach and have fun either with yourself or your group of close friends. There's many things to do at the beach, for example; work out, go fishing, go on a run, play in the sand, play volleyball, you name it.
Have A Movie Night: If you're one of those people who doesn't like to go out so much, there's a perfect solution. Have a movie night with yourself and a pet or invite a group of friends over and watch an awesome movie with some snacks. Who watches a movie without snacks? Those that don't are the true people who cannot be trusted.
Go On A Spring Break: If you want to do something fun at a different town or even a different state, go on a road trip with a group of friends or your family. Go to endless stops on the road and see cool or odd stuff. On the way to Vegas, there's a whole area dedicated to aliens like restaurants, billboards and stores.
Go To An Amusement Park: We all love an adrenaline rush, right? Well there's amusement parks for you adrenaline junkies out there. For amusement parks that are close by there are; Universal Studios, Six Flags, Disney Land, Knott's Berry Farm, Sky Zone Trampoline Park, Pacific Park and so many more. So take some good friends or your family to a good amusement park.
Support An Organization: This is a bit of a serious one but a great one. Go give some support to an organization and make a change in a world. For example, there are DACA's Dreamers or the March For Our Lives or the #MeToo movement. Go to protest something that supports you or something that is very important to you. Go make that change.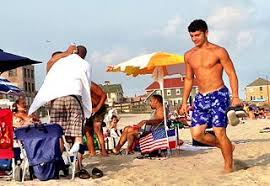 Picture Credit: Google
Resources: Google and Seventeen