2014 Lexus IS 250
Hang on for a minute...we're trying to find some more stories you might like.
The Lexus IS 250 is powered by a 2.5-liter V-6 that produces 204 hp and 185 lb-ft of torque. A six-speed automatic is the sole transmission.
The IS 250 is one really fun car to go out and release those 204 horses on to the road or to just have this car save you money on gas. The IS 250 reaches 0-60 in 7.9 sec and completes the quarter mile in 16.0 sec @ 86.9 mph. The 250's mpg is up to 21 city / 30 highway.
Overall, the 2014 Lexus IS 250 is one really nice luxurious car that can be fun to drive out in the canyons or to use as a daily commute car that will save you gas money. The car comes built with a built in system that lets you drive in 3 different modes such as commode, normal, and sports mode.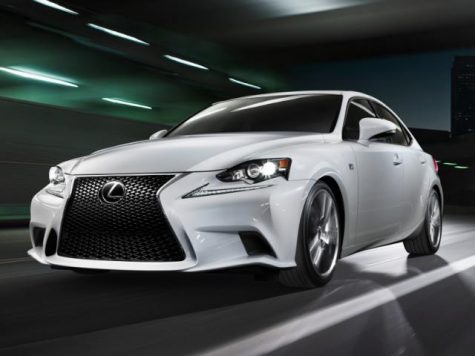 Picture- Google
Picture Source- Google