Should SeaWorld Be Taken Down ?
Hang on for a minute...we're trying to find some more stories you might like.
I personally think that SeaWorld should be taken down. SeaWorld should be taken down because it brings harm to many animals and is not entertaining to watch. Although many think the animals are happy, they really want to be set free in the ocean. I put a poll up on twitter saying "Should SeaWorld be taken down?" and 89% voted yes, and 11% voted no. All animals deserve to be free with other sea animals, not trained to entertain humans.
The prices for SeaWorld are $70 for weekday tickets and for busier weekend days it is $89. In my opinion that is very little money to watch animals who very much deserve freedom just like humans. It is very cruel of someone to gather sea animals and keep them in a tank or cage just for money and entertainment. Although they deserve freedom, SeaWorld and other marine biologists have mentioned that whales could not survive outside the park without human care because they have lived all or most of their times in captivity and I think that is very sad.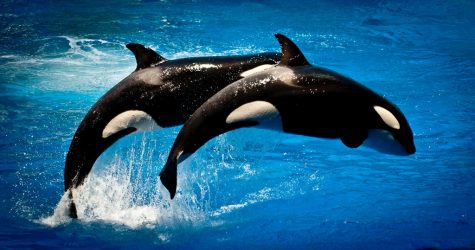 Feature Image: Google
Image credit: Google
Source: Google