Pin striping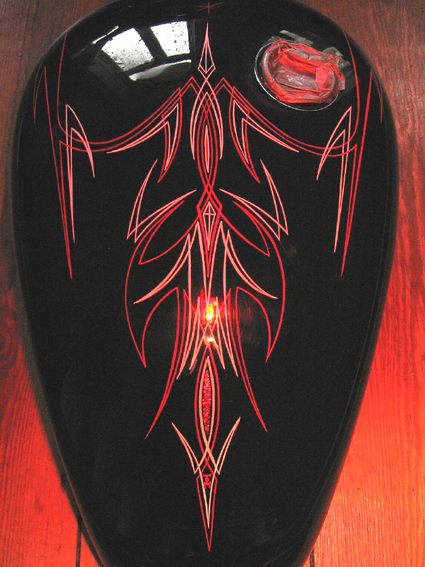 Hang on for a minute...we're trying to find some more stories you might like.
The art of pin striping is a very simple clean look but that is also at the same time hard to pull off successfully. Pin striping has been a thing since Roman times but modern day pin striping started off with hot rods, choppers and, motorcycles. Choppers in specific are some of the most seen vehicles that have modern pin striping. This is a hard skill to acquire since the strip has to be free handed, to do this you would also have to make every line symmetrical and even.
If you would choose to use pin strip tape it would be a longer process, another thing is that in order to get a good pin strip you would need to have a special type of brush called the sword brush. This type of brush has finer shape to the brush that allows the paint to be even and consistent. If you feel like getting pin striping on your car, motorcycle, etc. it would be easier to ask a professional to do it because it is a hard task to have come out clean and nice.
Photo provided by Google
Featured image provided by Google

Leobardo Rodriguez, Contributor
Hi my name is Leobardo Rodriguez. I am 17 and I love cars. My favorite hobby is building cars and seeing them run. My favorite music to listen to is usually...